Ireland is a small agile economy.  It benefits from the ability of the Government and policy-makers to adopt and implement policy relatively quickly and to make changes where required. In this environment decision-makers, civil servants and agency management  have been able to adopt and increasingly lead international good practice.
As a result Ireland has successfully transitioned from a mainly agricultural economy in the 20th Century to a global centre  in the 21st Century. Today Ireland has developed globally renowned clusters in aerospace and aviation,  medical devices, ICT, pharmaceuticals, agrifood and tourism. The majority of the world's top companies in software, ICT, Medical Technology, Pharmaceuticals and Financial Services now call Ireland home.
Read more about Ireland's economic transformation here – 
Irish success story
Government implementation experts
We were established in 1989 by the world-renowned economic development agencies of Ireland to provide practical knowledge and hands-on experience in our core expertise areas within emerging markets. IDI has harnessed the knowledge of Ireland's experience and augmented it with international best practice.

We have utilised this knowledge to support local management teams in Government agencies across the globe to transform their economies.

IDI is headquartered in Dublin, Ireland and has subsidiaries or an on-the-ground presence in Bahrain, Qatar,  Saudi Arabia, Oman, Botswana, Turkey  and United Arab Emirates.
We support teams to establish and run Government agencies and to deliver key programs.
Our teams

We support Ministries and agency management to establish and run Government agencies and to deliver key programs.

Our teams typically spend between 2 and 3 years working alongside agency executives to deliver on an agreed action plan.  Where relevant, we undertake shorter 6-month engagements advise on policy, strategy, governance frameworks or legal requirements required for effective implementation.

IDI Institute

The IDI Institute  leads our ongoing capability building of agency executives, management and teams.  We also deliver programs on behalf of agencies to build the capability of start-ups and SMEs.

IDI Knowledge Store

IDI Knowledge Store contains the tools required by management in agencies on a day-to-day basis – department structures, business processes, job descriptions, program designs, performance management approaches, capability development supports.  Building on these, we accelerate the pace of change.
We want to shape the future and implement positive change. We achieve this by working with equal measures of expertise, commitment, integrity and partnership.
Expertise

Our practitioners have the deep domain expertise and can-do attitude which makes implementation appear effortless. They work as teams of peers leveraging the specialist knowledge that each brings in a cross-disciplinary approach that delivers the best outcome for our clients.

Commitment

We accelerate progress through effective and informed implementation but the challenges are multiple and success takes time. A decisive driving force is our commitment to stay the distance and make a real difference working with the project's local champion.

Integrity

Expertise and passion give rise to strong beliefs. We say what we mean and we do what we say.

Partnership

Our inputs are only half of the equation. Our clients are our partners. Their staff are our counterparts. The combined IDI and client teams effect change and accelerate progress in a way neither can achieve individually.
Our experts have had careers in Government agencies as managers and senior executives.   They have been at the centre of decision-making as our economy has transformed from one based on agriculture on the periphery of Europe to one rooted in knowledge at the heart of the European Union.  This knowledge is enhanced by their significant work with local teams in economic development agencies internationally.
They understand organisation structure, program design, staff management, reporting and approval structures.  They also understand how the work of an agency links to programs delivered by other arms of government.  They can anticipate and plan for road blocks.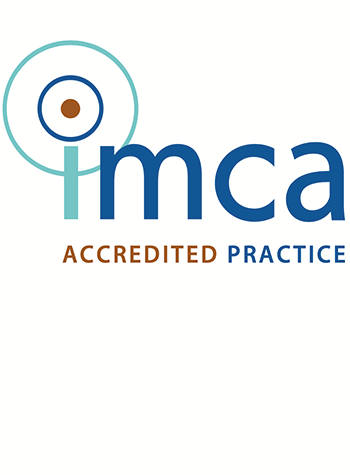 IDI is an Accredited Consulting Practice (ACP) of the IMCA, adhering to the Institute's Code of Professional Conduct. The IMCA is the internationally recognised professional institute for management consultants. It is concerned with the establishment and maintaining the highest standards of performance and conduct within the profession.

The IMCA awards the Certified Management Consultant (CMC) designation which is an internationally recognised management consulting accreditation based on world class standards of competence, ethics and independence set by the International Council of Management Consulting Institutes.

All staff are highly qualified, most to MSc level, and have Prince 2 Practitioner Certification as standard in addition to continuous up-skilling and ongoing training.