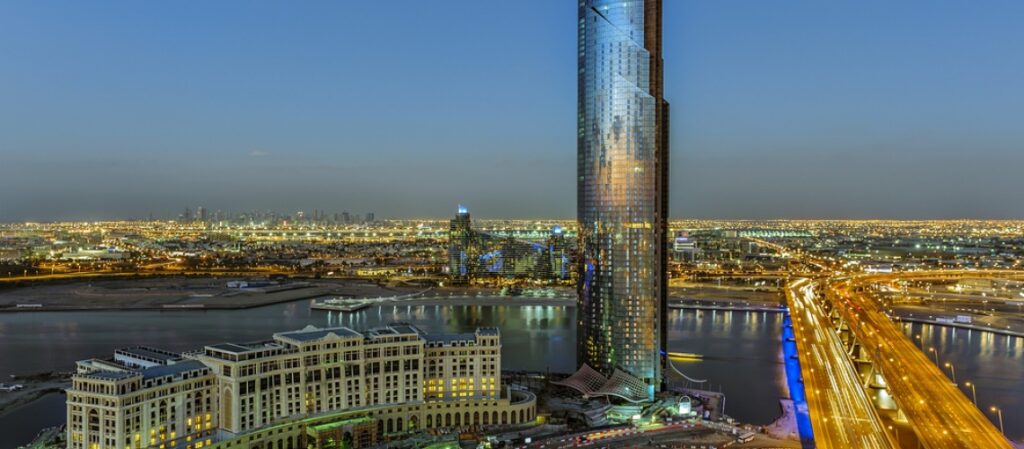 IDI have just completed a successful 15 year project with the Ministry of Industry, Commerce and Tourism in Bahrain to develop, manage and promote the Bahrain International Investment Park (BIIP).
To mark the end of the project, IDI Managing Director, Ronan Deignan, recently met with The Minister of Industry, Commerce and Tourism, H.E. Zayed R. Al Zayani, and paid tribute to the Government of the Kingdom of Bahrain, for their vision and diversification strategy in establishing BIIP. It was noted that BIIP serves as strong evidence of the commitment of Bahrain to its Vision 2030 strategy and to the continuing successful industrial diversification of the economy.
During the meeting, the Minister praised the efforts of IDI in marketing and managing BIIP, and to their compliance with the strategies and goals set by the Ministry which led to the success of attracting international companies and projects that have contributed to the development of the Bahraini economy.
IDI are honoured and privileged to have worked with the Ministry team and are confident that the strong partnership and knowledge sharing established over this period will underpin BIIP and Bahrain's success into the future.