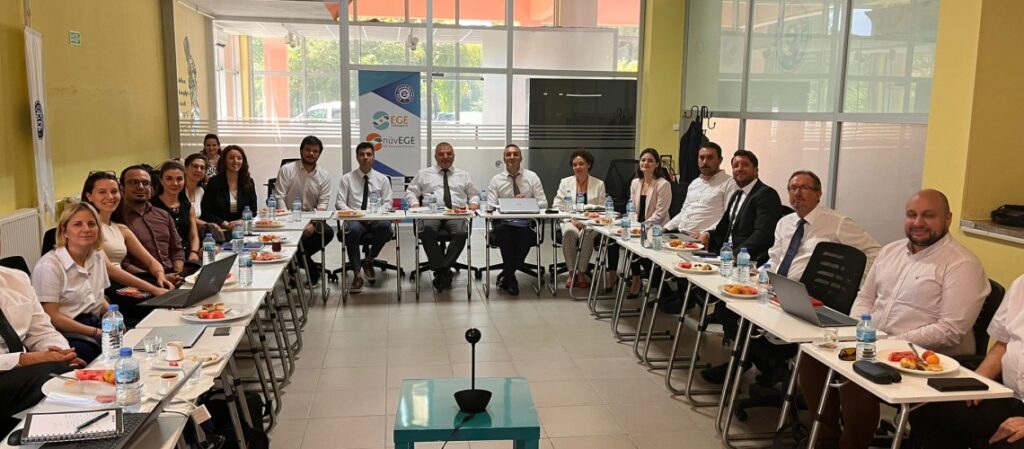 IDI has been awarded a 33-month contract by the European Union to to contribute to the socio-economic development of the region by improving technological development and innovation capacity. The project is aimed to enhance the commercialisation and internationalisation of innovative products by establishing a smart specialised interface, targeting early-stage deep-technology startup commercialisation. The project's beneficiary is among the leading technoparks in the country "Ege Teknopark Teknoloji Geliştirme Bölgesi A.Ş" partnering with one of the most notable business associations "Aegean Young Business Association (EGİAD)" and "Ege University."
The kick-off meeting was held at Ege Teknopark Teknoloji Geliştirme Bölgesi A.Ş with the presence of representatives of EUD Turkey and the Turkish Ministry of Technology and Innovation. All the partners from the beneficiary's side including Ege University, EGİAD and all the other consortium partners with vast experiences such as META, Impulse Partners, İTÜ ARI Teknokent, E-CO, and TU Dublin attended the meeting.
The Kick-off meeting was opened with a speech by the Senior Representative of End Recipient, Prof. Dr Emre İlker. He welcomed the participants and conveyed his excitement for launching a project that will be increasing the added value to Turkey and the Aegean Region. He expressed his contentment at working with a team that he believes will succeed in improving the region's socio-economical development while enhancing the entrepreneurship ecosystem of the city. The meeting continued with the presentations from Contracting Authority, and the Turkish Ministry of Technology and Innovation representatives, on the key aspects and operational process of the Project. There followed a presentation from IDI, where its approach built upon years of experience in these projects was outlined. The final session of the meeting concluded with a presentation from the representatives of IDI, where they examined the proposed activities and the implementation plan in greater detail. The meeting was concluded with participants expressing their gratitude for each party's collaboration.