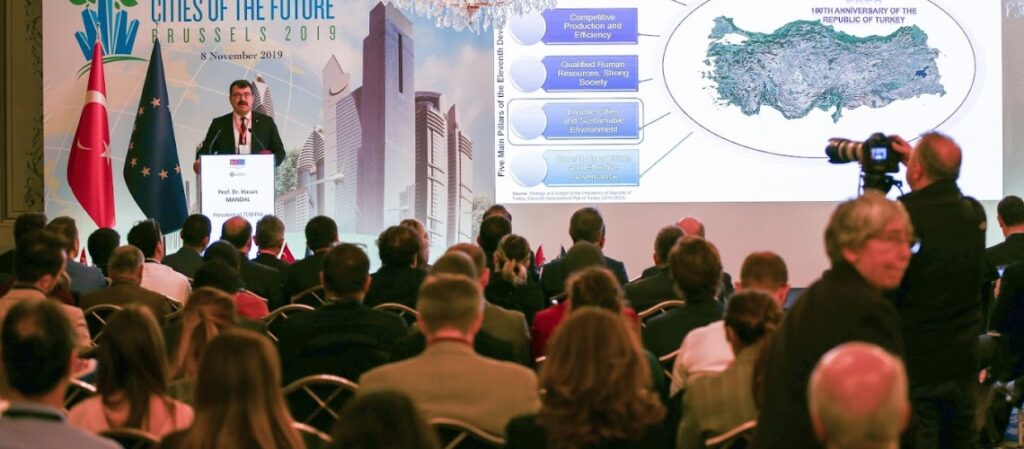 IDI's excellent performance has been under the limelight for project outcomes achieved to date. IDI's Ankara-based EU funded project,'Turkey in Horizon Phase II (TH2020 II)', has been granted a 13.5 month-extension. The project will be completed in March 2024.
The TH2020II project successfully connects Turkish researchers and SMEs with their European counterparts. Until now, IDI's TH2020 II project has truly made a significant impact on the Turkish research and SME ecosystem, providing valuable training opportunities to individuals and companies. There have been over 150 training events to date catering for over 15,000 individuals, ranging from basic modules for Horizon Europe newcomers, to more advanced topics for seasoned researchers and SMEs. The project has truly catered to a diverse audience.
Additionally, TH2020 II has fostered networking opportunities by linking together approximately 3,000 researchers with their EU counterparts. This not only promotes collaboration, but also helps to establish stronger ties between the Turkish research ecosystem and the broader EU community.
TH2020 II's impact on the success of researchers in prestigious thematic areas such as the European Research Council (ERC) and Marie Sklodowska-Curie Actions (MSCA) cannot be overstated. The project has provided valuable services that have resulted in measurable contributions to the success of researchers in obtaining the EU funding.
In addition to the increased level of awareness, which is evident from the oversubscription to events, there has been a significant increase of more than 40% in the EU funding received by Turkey in the Horizon Framework Programmes. This is a clear-cut indication of the positive impact of the TH2020 II Project's services on the research and private sector ecosystem in Turkey.
With the extension, IDI will be able to facilitate the access of Turkish stakeholders to 400 new calls through more specialised training sets. This will undoubtedly lead to even greater success for researchers and SMEs in Turkey.