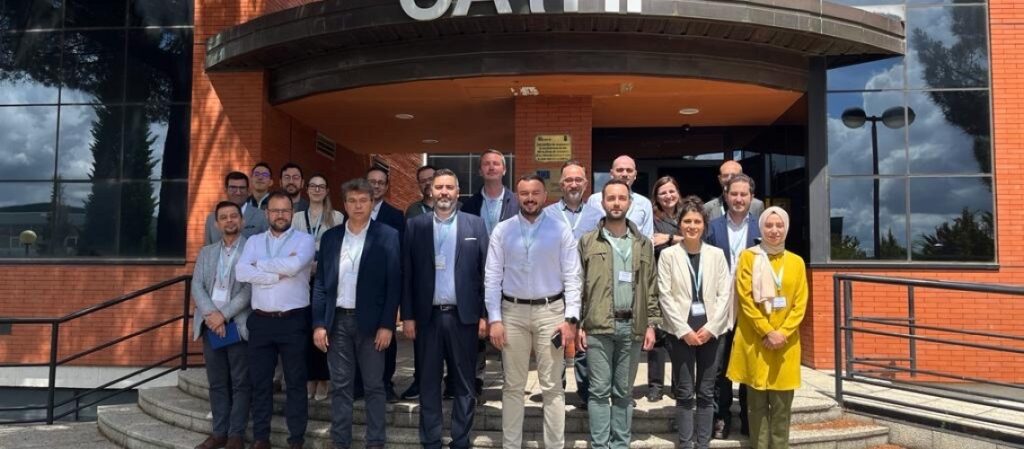 In a significant move towards advancing Türkiye's sustainable development efforts, IDI recently organised a study visit to Spain. This visit featured a packed itinerary, including participation in the prestigious Sustainable Places Conference in Madrid and a side visit to the CARTIF premises in Valladolid. Held under the scope of Türkiye in Horizon Phase II TA Project, this event brought together key players in the energy field from Türkiye with their European counterparts.
This marked the sixth international study visit under the project, with the delegation consisting of members from academia, private sector, and industrial organizations in Türkiye. Their mission was to explore innovation collaboration possibilities and exchange experiences with fellow visionaries in the Horizon Europe Programme. On the first day, the delegation visited CARTIF in Valladolid, Spain. CARTIF is a well-known technology and research center at the forefront of innovation, with a proven track record of successful projects and European consortiums aligning with our shared vision of Horizon Europe's values.
The following days of the visit took place at the Sustainable Places 2023 Conference hosted by Madrid Polytechnic University, with the participation of 250 European researchers. By attending Sustainable Places, IDI actively sought opportunities to engage with international experts, researchers, and industry leaders, leveraging partnerships that could accelerate the adoption of sustainable solutions within the Türkiye in Horizon 2020 Phase II TA Project. The delegation also demonstrated Türkiye's ongoing efforts with their Horizon Europe Grant Projects to implement renewable energy technologies, energy-efficient building designs, smart transportation systems, and the integration of circular economy principles into various industries.